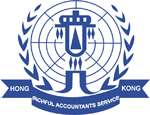 The head office of Richful is located in Hong Kong. Richful as a company has many years of world-leading service experience. Among its staff there are internationally qualified CPA's (chartered public accountants), lawyers and business consultants. All staff members have good knowledge of finance, taxes, government policies, production, trading, and management. Our staffs are also committed to provide clients with excellent professional sources and services, in particular for those looking to set up an international company, with the goal of creating as much profit as possible for our clients.
Richful is a consulting institution that provides clients with services for registering offshore companies and planning profitable investments. Richful has an extensive international service network and as such is able to offer its prompt, professional services to clients all over the world.
Richful's all-round product service portfolio comprises registration, accounting, taxation and business consulting services for all kinds of companies and investors. Richful has enjoyed a long-standing and solid cooperation with first-class authorized banks, law offices, accounting associates, and financial institutions, all of which enables us to meet any specific requirements which our clients may have.
"Trust, Efficiency, Client-focused" are all qualities highlighting the core values of Richful. That is where our company name "Richful" originates from.
Main services of Richful:
Offshore company registration (Hong Kong, UK, USA, BVI, etc.)
Mainland company registration (Shenzhen, Beijing, Shanghai, Hangzhou, etc.)
Related business services (business secretary, company annual returns, brand management)
Protection of intellectual assets in the form of copyrights and patents (application of global trade mark and patent)
Applying for trademarks in China (trademark design, checks and registration)
Accounting and tax services (bookkeeping, declaring tax and checking)
Finance consultancy services (market entry, mergers and acquisitions, year-round finance consultancy)
Management consultancy services (risk consultancy, setting up finance and accounting systems)